Absence

is our new album!
---
This year's "Absence," a serious progressive / classic rock work of art, is released. Already from "Nostalgia", which is the first of 8 compositions, the listener understands that this is a seductive, firm band and that the album will be worth it. Following this instrumental introduction, the album unfolds. Pink Floyd (Gilmour's guitars in particular) and Eloy are their main influences, and their progressive slow tempo compositions that have the appropriate durations for the genre (over 6 minutes) cause intense emotions and consist of several alternations without getting tiring.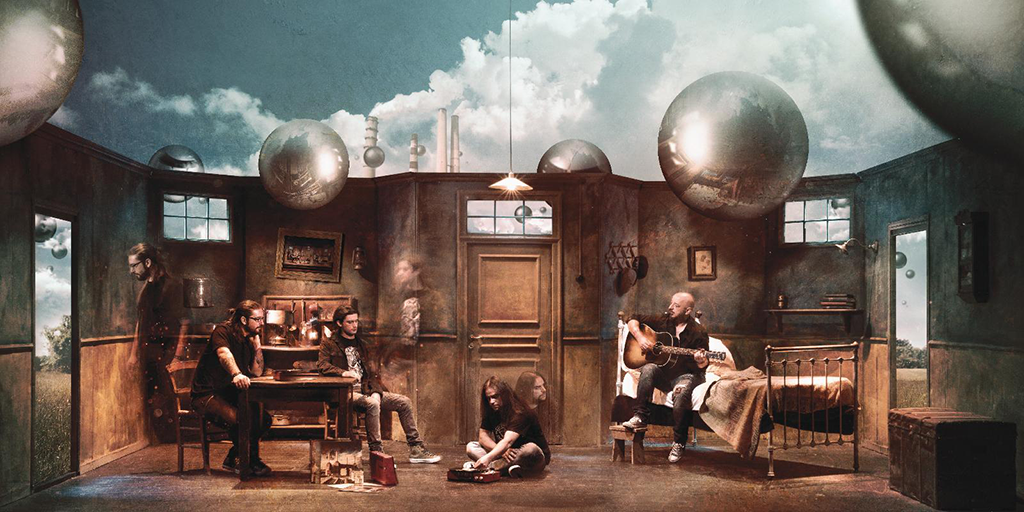 ---
"Personal Demons" is really excellent, with awesome escalation and solo, which drives or is probably basically tied to "Dead End" where their love for Eloy is clear. Beautiful composition, but the one that follows is the most emotionally taut, since it concerns the little Syrian Aylan Kourdi that was washed out on the coast of Turkey, trying to live a better tomorrow. The eponymous "Absence" is the biggest and best song of the album, with the bluesy / The Doors keys driving the music. An amazing point at about 4 minutes, where the pace of the drums leads to 6 minute solos!
---
"The Unexpected Guest," sung by drummer Kostas Soueref, is a composition with a mysterious aura, which is enhanced by his vocals, with a Bowie tone instantly perceived. "Darkness" has one of those choruses you want to sing, it is melancholic (I understand it is about depression) and has a travelling aura, once again containing a solo that reminds of both Gilmour and Clapton. The impressive "Rough Times" closes an album that meets all specifications as a very good progressive rock release. From the amazing cover – referring to Floyd (with the impersonal ballerina representing loss), the wonderful warm and familiar (you feel your own) musical content which prevails over the vocal (in the sense that it is quantitatively far more) to the exceptional guitar work (Nikos Sellas-guitar, vocals) and balanced production, the concept of absence will touch each one of us. A diamond from the Greek province, essential for friends of Pink Floyd, Camel, Barclay James Harvest, Eloy.
rockpages.gr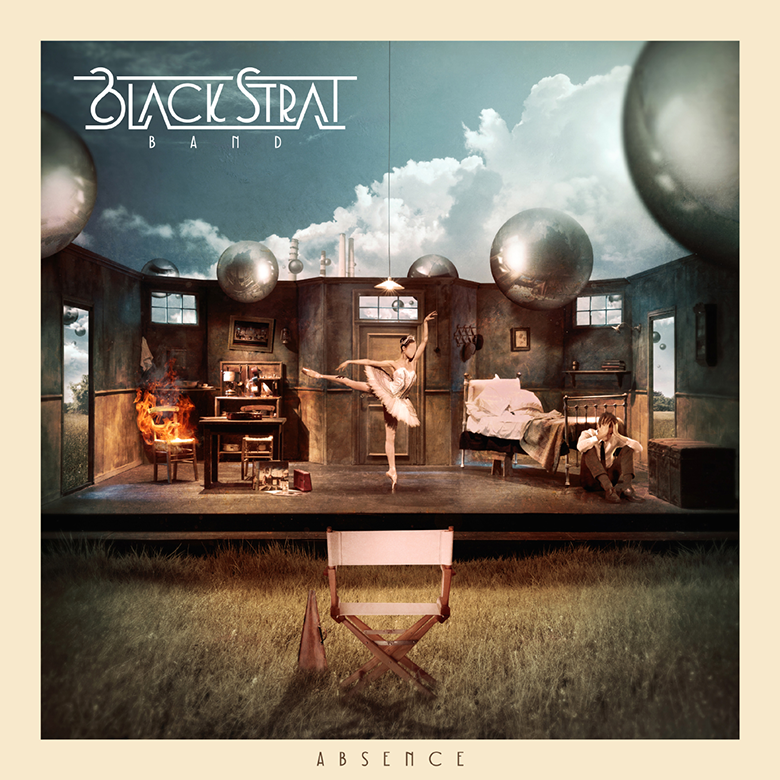 Alors là franchement j'ai pris une grosse claque à l'écoute d'« Absence » du groupe Grec Black Strat Band, que je ne connaissais pas (et oui personne n'est parfait !). Je vous invite donc à faire comme moi et de vous précipiter à leur découverte. Pour la petite histoire Le «Black Strat Band» a été créé en août 1999 sur l'île de Corfou, par Alex Kapaklis et Nic Sellas.
---
Pour vous donner une idée la musique du Black Strat Band retrouve les gros sons progressifs des années 70, souvent proche de groupes comme Eloy, Jane et le Pink Floyd. L'approche mélodique et la structure complexe des huit titres nous embarquent, dans l'esprit, pour plus de 51 minutes vers un retour en arrière des plus appréciables, qui réjouira les fans de progressif.
Pour preuve, l'introduction « Nostalgia » , qui porte magnifiquement son nom, au développement lent et majestueux administre une vraie démonstration dans la grande tradition progressive, mélodie qui va crescendo et développe un final puissant, une petite merveille qui met véritablement en appétit. Suivent « Personal Demons » et « Dead End » , qui pour moi ne font qu'un, dans une veine prog sophistiquée, tendance le Floyd du 'Wish you were here'. La musique de ces deux pièces tient vraiment la route, on nage en plein bonheur, d'autant plus que Black Strat Band malgré quelques références à ses prestigieux aînés, affiche sa propre personnalité. Déjà le quatrième titre, « Lost In The Sea (In Memory Of Aylan Kurdi) » et toujours pas de baisse de régime, bien au contraire, l'inspiration est au rendez vous, même couleur musicale que ses prédécesseurs et un tempérament énorme qui se confirme de plus en plus au fil de l'album.
Des compositions servies par des musiciens hyper compétents, la formation aborde le deuxième versant de l'opus avec le morceau éponyme « Absence » qui colore son progressif de teintes jazzy, soutenues par une batterie hypnotique prétextes aux plantureuses interventions des guitares et claviers. Musicalement, on est aux anges et ça continu avec « The Unexpected Guest » et « Darkness » qui nous emportent dans des paysages sonores sublimes, « Rough Times » affirme à nouveau le fort potentiel du groupe et mets un point final à cet excellent opus.
Un album qui s'écoute de bout en bout sans aucune lassitude, « Absence » ravira les fans de musique progressive intelligente, du grand art……., maintenant la balle est dans votre camp !
progcritique.com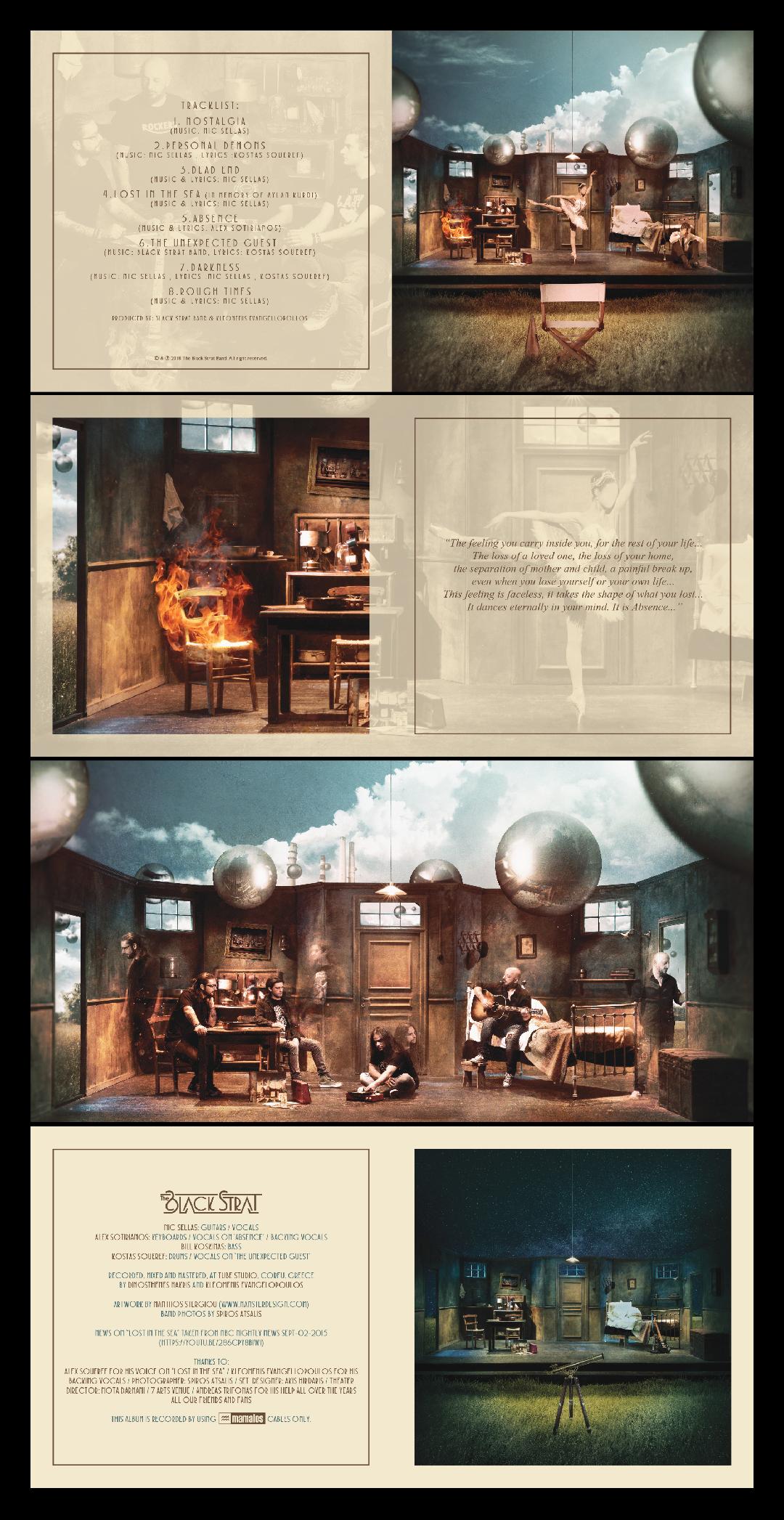 Excellent addition to any prog rock music collection

a masterpiece of progressive rock music
---